Let's face it, renting your property in a college town can suck. We're here to help. We can and will change the college renting experience. 85% of modern renters turn to the Internet when they want to find an apartment.
Easily Create Listing
Create your listings quickly and easily, then never again. Once you create an ad we will store it forever and you can simply activate it or deactivate it. That should save you some time!
Manage Your Portfolio on One Page
List your properties once, and simply update them as time goes on. We store them all in one easy-to-use and accessible place.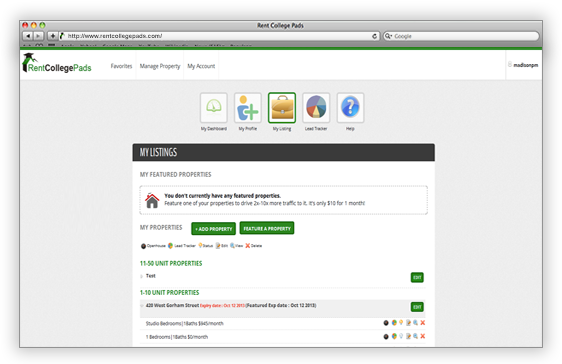 Manage All Your Properties
Need to edit, add or take a property off the market? Don't worry; we made it so easy you can do it in less than a minute.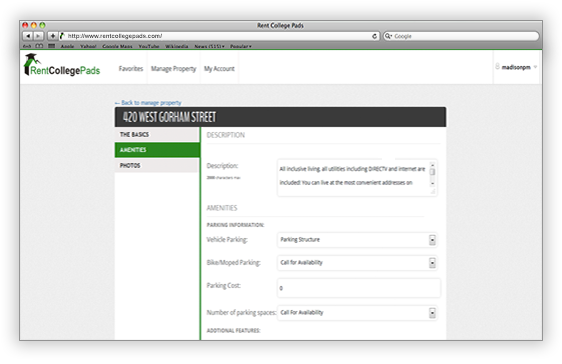 Open House
Tired of setting up showings every day? We can help! When you list with us you can post open houses and show your rental all in a couple hours. We will also have an open house day to attract more students to your property.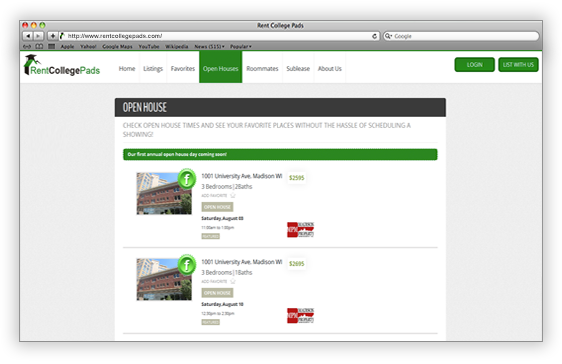 Feature your ad
When you feature your ad, you can expect your page to get up to 10 times more traffic. On the map you get a larger icon; in list view we move your results to the top. We will also advertise your rental with a yard sign.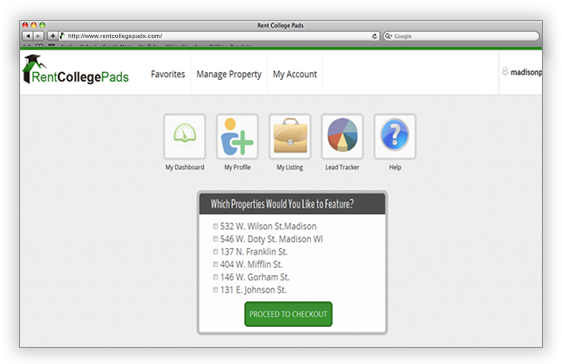 Track Leads
Optimize price points, find out what brings the most traction to your ad.